Providing Homegrown Results for Our Clients is One Thing,
Giving Back to Our Community is Another
At Teston & Burruss, PC we take pride in serving the State of Georgia, and especially our hometown of Gainesville, GA. Our partners and staff are always looking to devote their time and attention to meeting the needs within our local community. We each have a hand in supporting organizations that are close to our hearts.
We love to support small businesses and we utilize the services of several professionals within the community. We're grateful for our personal and professional relationships with many local businesses in the State of Georgia.
We recently took a walk through downtown Gainesville, GA, and enjoyed the Gainesville Square with our families. We love to see all the development happening all around us and we love welcoming new neighbors to our community. We've enjoyed watching the Gainesville Trolley start its route through town during its first year in service. We're also thrilled to have some new options for coffee and ice cream, such as Meadowlark Coffee, Kilwins, Boarding Pass, and Buzzed Bull Creamery!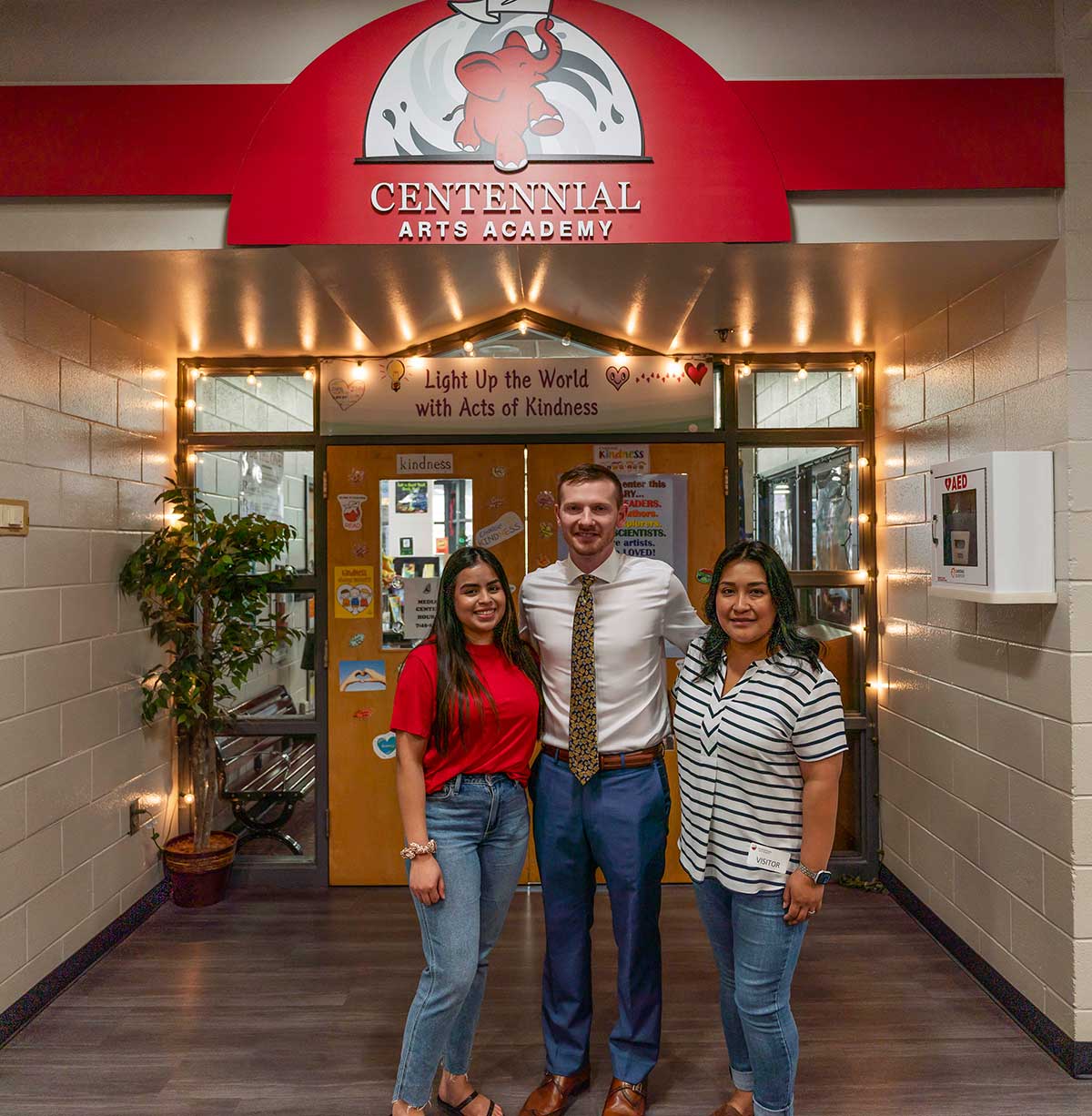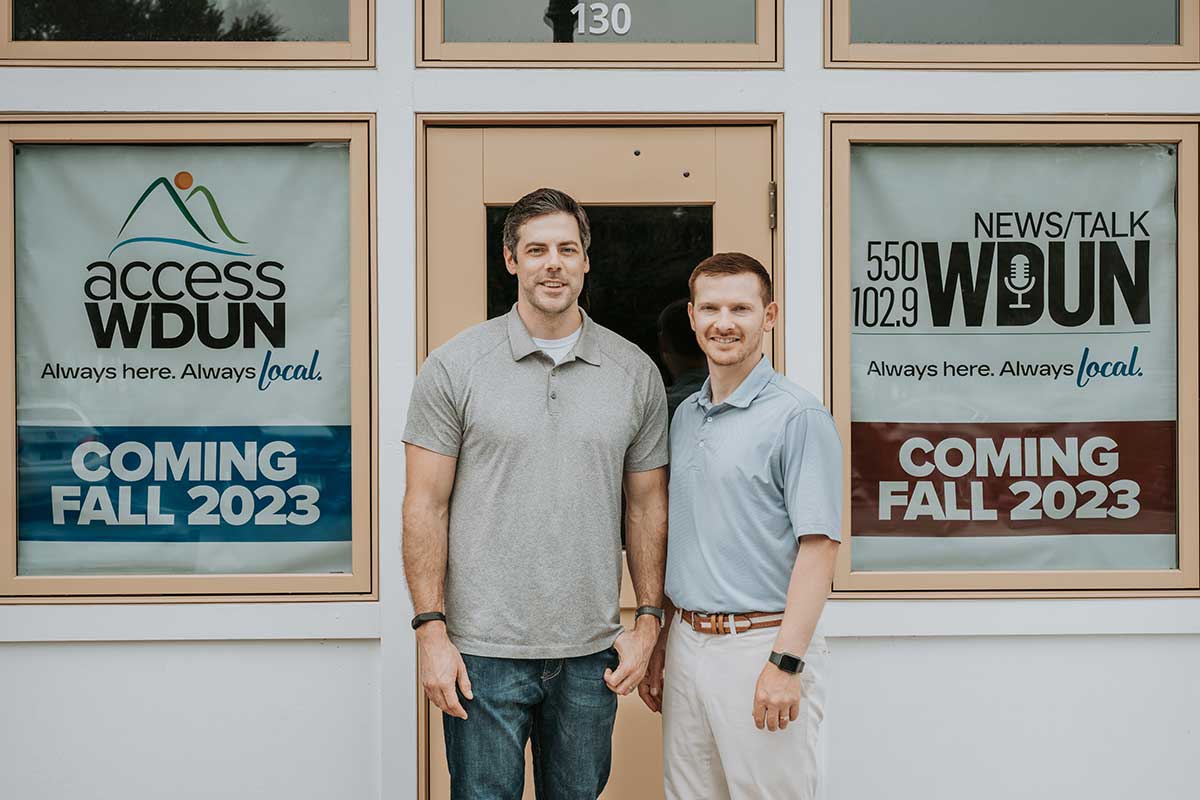 At Teston & Burruss, PC we are proud members of the Greater Hall County Chamber of Commerce, as well as members of the local church. Jason is a 4th generation native of Hall County/Gainesville, GA, while Clint has roots in Lumpkin County/Dahlonega, GA. Jason sits on the Board for Sisu Integrated Early Learning Center, while Clint serves as a board member for several local non-profit organizations.
Teston & Burruss, PC enjoys giving back to the local schools by hosting events for teachers and staff members at the local schools. At Christmas time, Teston & Burruss, PC invites the community into their office at 400 Brenau Avenue for free pictures with Santa combined with an evening of enjoying refreshments and treats.
If you would like to be on our email list for our future events, please send your name and contact information to info@testonburruss.com or you can contact us here.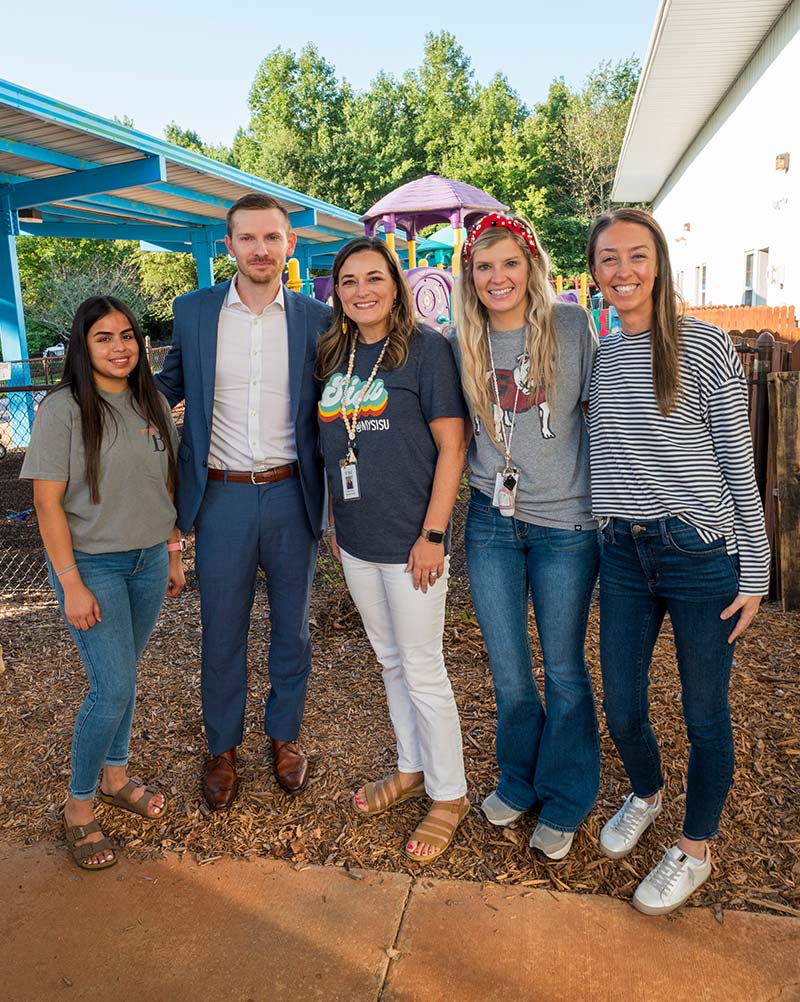 Teston & Burruss, PC dropped off donated school supplies and wish list items for the baby and toddler class at Sisu Integrated Early Learning Center. Jason Burruss sits on the Board of Directors for Sisu Learning Center. Sisu (formerly Challenged Child and Friends) offers an integrated learning environment where children from 6 weeks to 6 years with special needs learn and interact alongside their typically developing peers.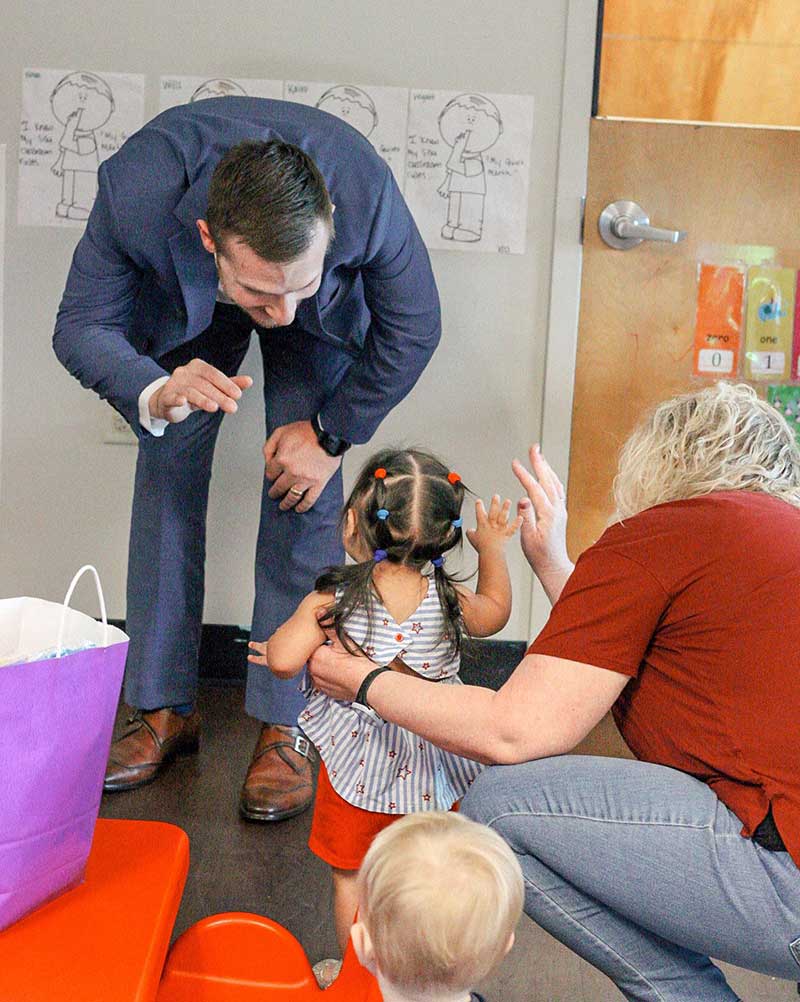 In 2023, Teston & Burruss, PC was a lead sponsor for the North Hall Community Education Foundation's Annual Auction. "We are proud to sponsor the work of this foundation, and thankful to have the opportunity to support these students and future leaders of our community." - Clint Teston & Jason Burruss, Teston & Burruss, PC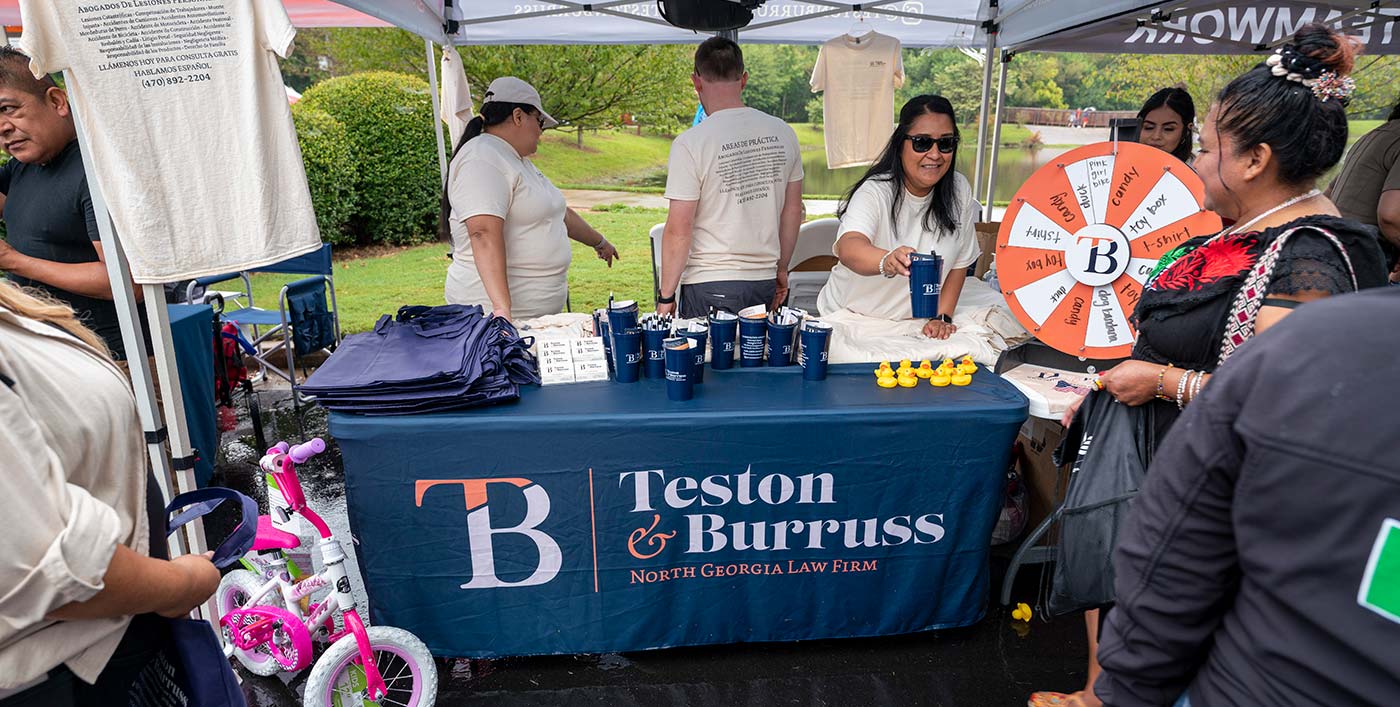 Teston & Burruss, PC hosted a tent and table setup as Silver Sponsors this year at Latino Fest Gainesville during the month of September. As a firm, they enjoyed gifting recipients with free t-shirts, toys, cups, bags, and even a few bicycles. Local small businesses, JGeyer and MegaPrint, in Gainesville, Georgia, were helpful in creating their custom merchandise designs. Teston & Burruss, PC loves to utilize local vendors for ordering, as well as give back to the community during the local events.
Take a Closer Look
A few of our photos from around North Georgia.